Every time you think it goes out of fashion, to be left as a crumb from the 90s, the checkered shirt comes back stronger … and is now a wardrobe staple for any self-respecting man. Whatever the type of check, worn on raw denim jeans and buttoned to the top like hipsters do, or open with a tee underneath, the checked shirt knows how to seduce its way into your casual and smarter outfits alike.
Types of checks
To choose your checkered shirt well, it could be useful to wrap your head around the different types of prints on offer.
You will find gingham prints – think restaurant cloth. The squares are small or big, but the whole is always two-tone. Basically, the smaller the checks, the more elegant the shirt. This one has to be worn with done buttons – larger buttons look more casual, and in this case you can open the top two.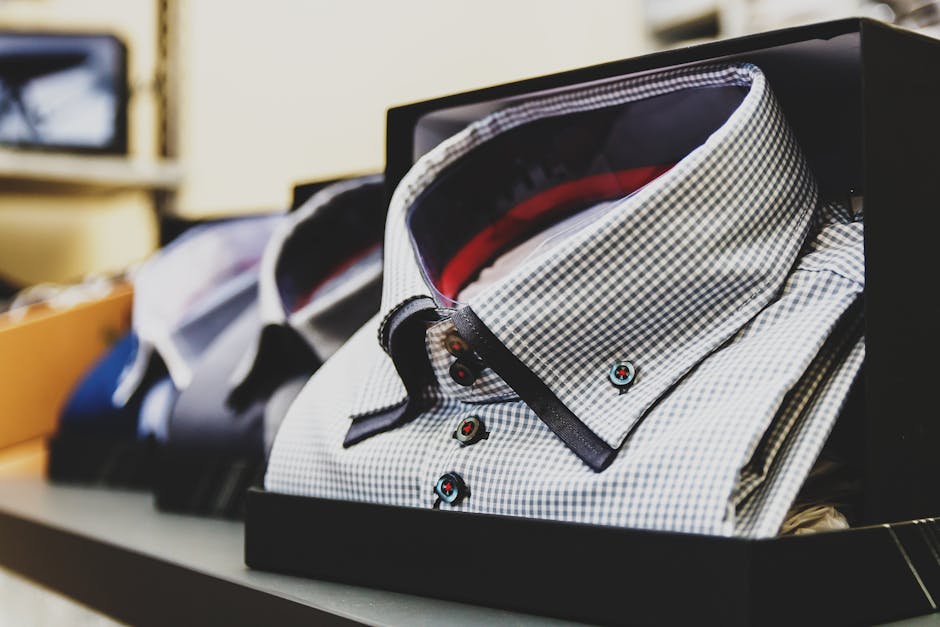 As for flannel shirts, you can wear them with a t-shirt underneath – just make sure the colours don't clash completely.
Tiny checks à la banker or professor shirt were very popular… twenty years ago. If you're going to go that small just pick a solid shirt!
The How-to
There are several ways to wear a checkered shirt according to your desired style. Do you have to wear it with a closed collar or with a few undone buttons? Can you wear a tee underneath? Or nothing? Can you wrap it around your waist? Jumper or no jumper? Here are a few styles to inspire you.
Hipster: The entirely buttoned checkered shirt is part of a very studied and sleek look. Think rolled up black skinny jeans and fat brogues. Beard, big specs and beanie optional.
Casual: The checkered shirt is fully open. A big weekend classic for pubs and seaside walks. Worn with a V or round collar t-shirt, it looks great with a clean pair of jeans or a tailored Chino and a pair of flat or running trainers. A street-style classic.
Grunge: Under 20s will not have known this great era from the 90s with Nirvana as its emblem. Here, the checkered shirt is more of an accessory than a covering garment: tie it around your waist, over torn jeans and a logo-less t-shirt. Rebel.
Smart Casual: Depending on your office, chances are you could totally pull off the checkered shirt at work. Choose small checks like a gingham and smarten up with a two piece suit in dark neutral colours.
Picking and styling
Whatever happens, you don't pick the checkered shirt as a last resort or without putting some thought into it. Look at fit and colours/patterns, and consider the rest of your outfit when slipping on a checked shirt. To help you out, because we're just that nice, we've selected a few options from our favourite brands, including some discounted pieces from Joules to shop with a Joules Discount Code. Fail-proof stuff right there.
The fit
Choose the shirt according to your body type: If you're a big guy, opt for a longer shirt with small checks and/or thin stripes to slim a bit. For small pecs and narrow shoulders, avoid shirts that are too big, and opt for a big check print. In any case you want a shirt that is well adjusted on the shoulders, waist, sleeves and collar.
On the shoulders, the sleeve hem should fall on the corner of your shoulders, no more or less. Make sure your shirt isn't tight around the shoulder blades or the abdomen – you want about 2 inches of take, just to avoid looking liked a tied roast.
The colours
Obviously fashion is after and above all a game of personal preferences, and to each the choice of what suits him best. But just as a recommendation, try and pick monochromatic, unicoloured or bicoloured checked shirts, just because less colours means easier associations with the rest of your clothes, shoes, and accessories.
Light coloured shirts are always more advantageous: checkered shirts can be worn just as well with front pleat trousers as they can with your favourite pair of jeans… If the checks are small and discreet enough to give you a refined and smart casual style rather than a lumberjack look (unless that's what you're going for!).
The style
Length: if your shirt is too long, tuck it in, especially if you are short as an overly long shirt will harm proportions on your body. If you're wearing a jumper, the shirt can stay out only if is just a bit longer than the jumper. If shorter or way longer, tuck it in.
Buttons: Unless you're a hipster or in an Amish community, open the first top buttons or on the first 4 inches. If you are tall and slim you can button to the top – a good look for serious environments.
For sleeves: A game of tastes and temperatures, but if you are not wearing a blazer or jacket roll up the sleeves to the elbows – instant style and sex appeal.
The t-shirt question
Sartorial codes change and evolve constantly and what was ok 10 years ago may not be anymore. That is why, with a checkered shirt, t-shirts are to ban if you are in a formal environment – they create an overly casual look.
However for an evening on the beach or a night out with friends, go right ahead. Pick a collar that is not too tight around the neck, and wear under a well tailored shirt to avoid looking too scruffy.
Colour-wise, do remember that the faux-pas is never very far. Harmonise your colour and try not to go over three colours if they are very different. If you are wearing a t-shirt it will be best to go for a solid t-shirt, if possible in a neutral or faded colour – you don't want the tee to overpower the shirt! As for the shirt colour, there are not too many danger zones apart from flashy, fluo colours with with you have to be very careful. Darker shades like navy, bordeaux, black and forest green look great in the winter, while paler shades such as light blue, beige and light salmon are completely spring and summer appropriate.